Managing & Extending: Launch Externally
GOING EXTERNAL
This article continues examining, in depth, the parts of the branding process that I introduced in my e-book, 17 Mistakes that Can Harm Your Brand. In the book, I outline five phases of the branding process: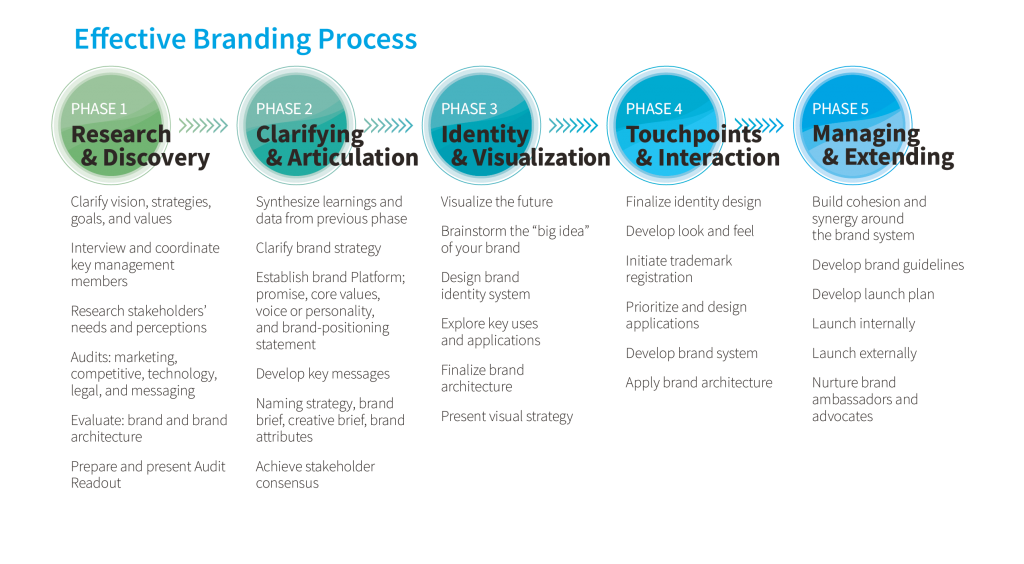 Phase 5 of the branding process has focused, as you can tell, on getting your brand ready for launching. With your launch planin hand and understanding the importance of an internal launch, you're ready to focus on the external launch.
For many, external launch time is stressful. It is understandable how this could be perceived as a stressful time, as this is when brands start to engage with customers and hopefully begin to generate income. This can lead to stress and anxiety for many. However, this isn't the case for your brand. Through your work in following the Branding Process, you know the work you have done has put your brand in a better place to launch than it would be if you hadn't done the necessary upfront work. From engaging your key stakeholdersto launching internally, you have learned how your brand is going to be received. By sticking to your brand strategy and core beliefs you know that you're staying true to your brand's whyand are on the right track. Moving to your external launch really should not be a stressful time, instead you should be excited to finally give the world what you know it's been missing—your brand.
Building Upon Your Internal Launch
When you launched internally there were many things that you planned for. These basics can help you in knowing what needs to happen with your external launch. Just like your internal launch, there are basics you should understand to help ensure a better launch.
Timing is Vital
When you launch there are several factors related to timing that you need to plan for. Make sure your window is right. Is now the right time to launch in your market? Is your brand focused on a B2B relationship? If so, a Q4 launch can prove to be problematic as corporate budgets tend to be tight and prevent them from spending money. You should also ensure that you are giving your launch plenty of lead time; don't rush your launch.
Communicate Consistently
Are all of your communications related to your launch communicating the same information? If you launch on social media on a Monday, your press release shouldn't come out on Tuesday. If you are using your launch to announce a product that won't come out for a few months, be sure the details are the same everywhere. If you list a July release on your website and then announce a June release on social media, customers can become confused and the first seed of distrust is planted.
Communicate Evenly
Don't hedge all of your launch's success on one source of media. You can (and should) reach your customers through different mediums. Don't be social-media heavy while ignoring a press release or other channels. If your company has a marketing department, utilize their resources to help get your message out. By getting the word out using different channels you'll reach more customers and get better exposure for your brand.
Fully Engage Your Sales Force
You need to make sure everyone involved with your sales force, wither it's just you or an international team of 500. Carrying over from internal launch, your sales force should be fully aware of your launch strategy.
Customer Focus
Don't let the position on this list confuse you—your brand needs to always have your customers in mind in everything it does. Launching is no different. Do this by keeping your brand promise in mind. Your brand values need to guide what you do.
As we mentioned earlier, launching your brand does not need to be stressful. With the proper plan and the work you have put in throughout the entire branding process, your brand will be ready for the world. As you launch, remember to continue to remind the world and your customers who you are, and once you have told them, tell them again. Keep your brand in their minds and you'll make your brand better.
Ideas To Make Your Brand Better Now:
Focus on the basics of the external launch plan and how they can apply to your brand.
Discover the best outlets to help distribute your brand's announcement; get the word out there.
Launch and stick to your launch plan.